While there are a plethora of SUVs on the market today, two standout options include the Hyundai Santa Fe and another one from the Hyundai lineup, the Hyundai Santa Fe Sport. Styled to perfection and equipped with various tech-savvy features and groundbreaking safety amenities, these new Hyundai SUVs are certainly a sight to see. It can be difficult to decide between the two since they both possess many admirable qualities, but here are some differences between the two models that can help you make an informed decision on your purchase or lease.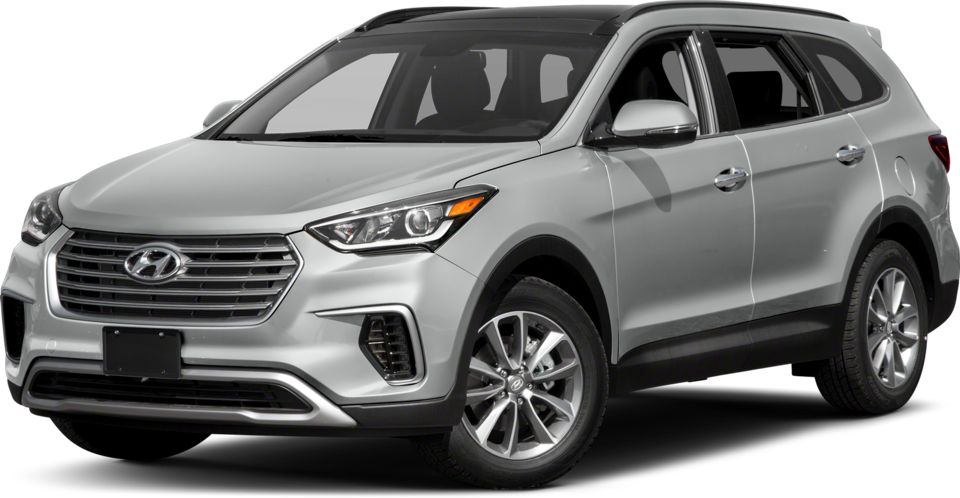 How Do the Hyundai Santa Fe and Hyundai Santa Fe Sport Differ?
Interior: While both boast a spacious cabin, the Hyundai Santa Fe offers seating for six or seven passengers and three rows of seats, while the Hyundai Santa Fe Sport offers seating for five and two rows. When it comes to comfort, the head room and leg room are very similar in the first and second rows. However, if you get the Santa Fe, you get 35.7-inches of head room and 30.9-inches of leg room to utilize in the third row.
Power: Both the Hyundai Santa Fe and Santa Fe Sport have much to appreciate when it comes to performance like their standard Drive Mode Select components for added dynamics and ability to acquire All Wheel Drive. When it comes to powertrain options, the Santa Fe comes with a 3.3-liter 290 Horsepower engine, whereas the Santa Fe Sport has choices that consist of a 2.4-liter 185 Horsepower and 2.0-liter 240 Horsepower engine.
Capability: The Santa Fe Sport offers a substantial 3,500 pounds of towing capacity that is great for hauling outdoor equipment or your smaller boat that you'd like to take along. If you need more capacity, then the Santa Fe and its 5,000 pounds of towing capacity can surely get the job done.
Safety: The Santa Fe and Santa Fe Sport offer innovative safety features such as Smart Cruise Control, Lane Departure Warning, and Automatic Emergency Braking with Pedestrian Detection. While you can get these features on both models, you need to go up only one trim with the Santa Fe for them to be optional, whereas the Santa Fe Sport you need to go to the top trim.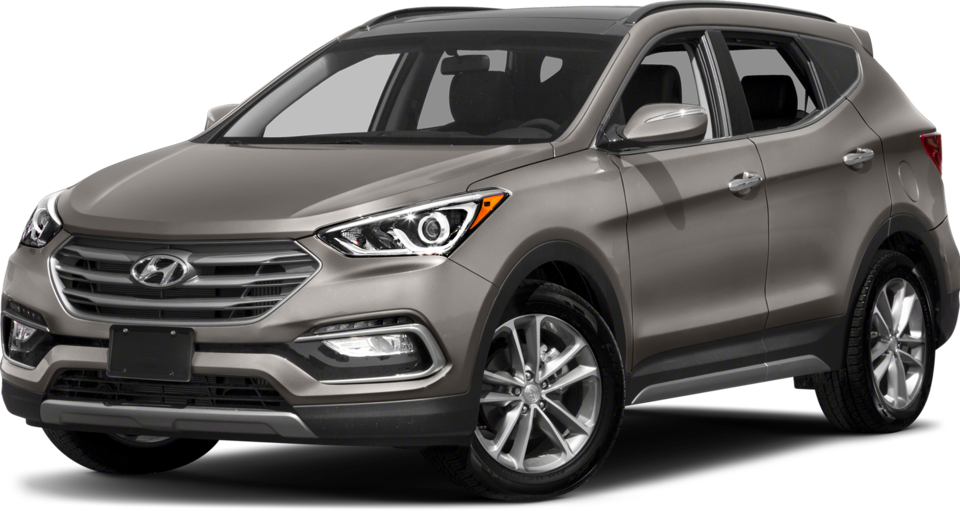 Explore Our Hyundai Santa Fe and Hyundai Santa Fe Sport Inventory
Do you know which Hyundai SUV you want to lease or buy? Learn more about the Hyundai Santa Fe and Hyundai Santa Fe Sport and discover the available trims and color choices that we have here at Pride Hyundai in Batesville. Browse our online showroom, and if an SUV has all that you are looking for, visit the dealership for a test drive. You can get further specifications on both SUVs and see which one is the right fit for your driving style and needs. While you're here, feel free to get a look at other new Hyundai models that we offer as well. The whole vehicle lineup features a stunning assortment of spectacular cars and SUVs.